WEARABLE MINIATURE | BROOCH | PINK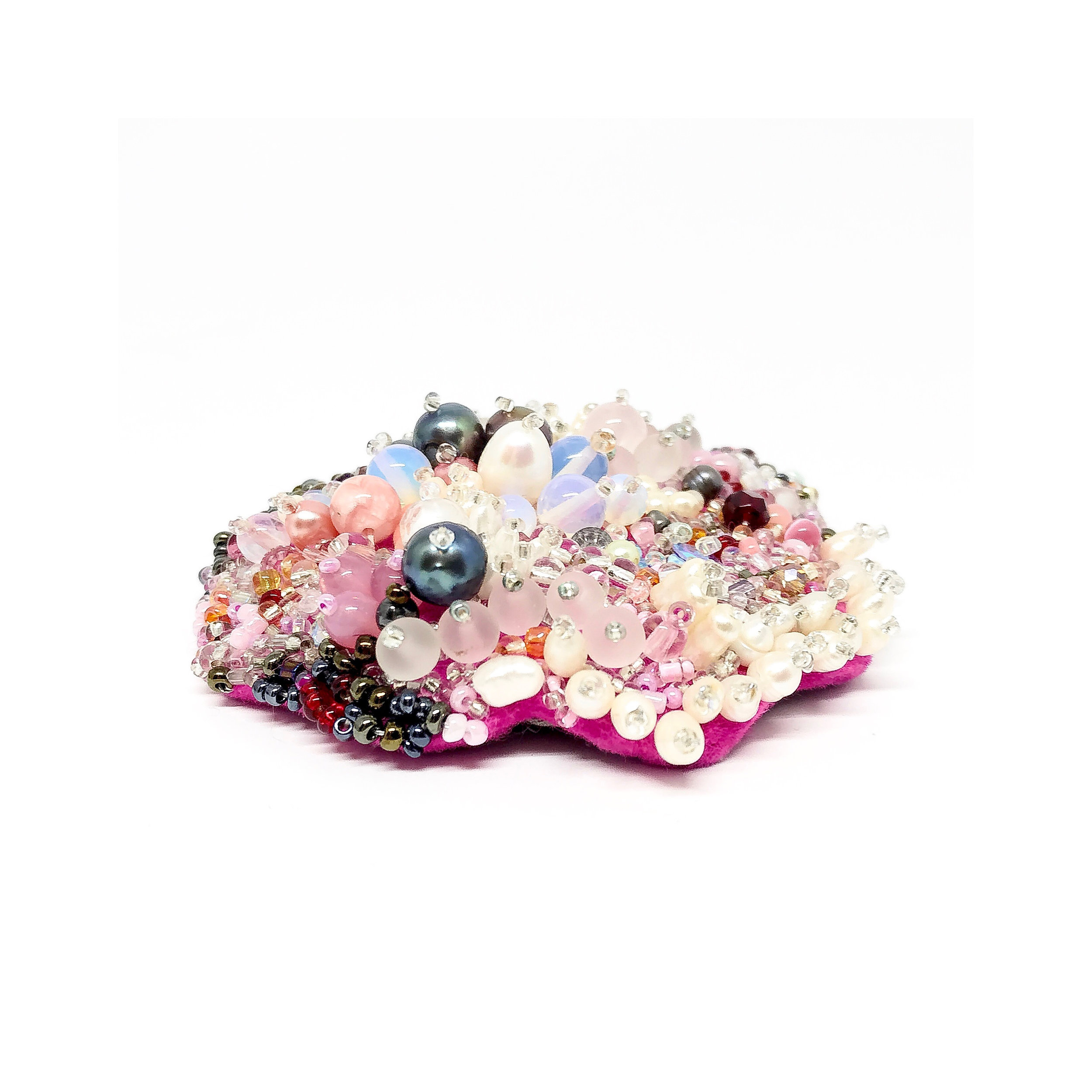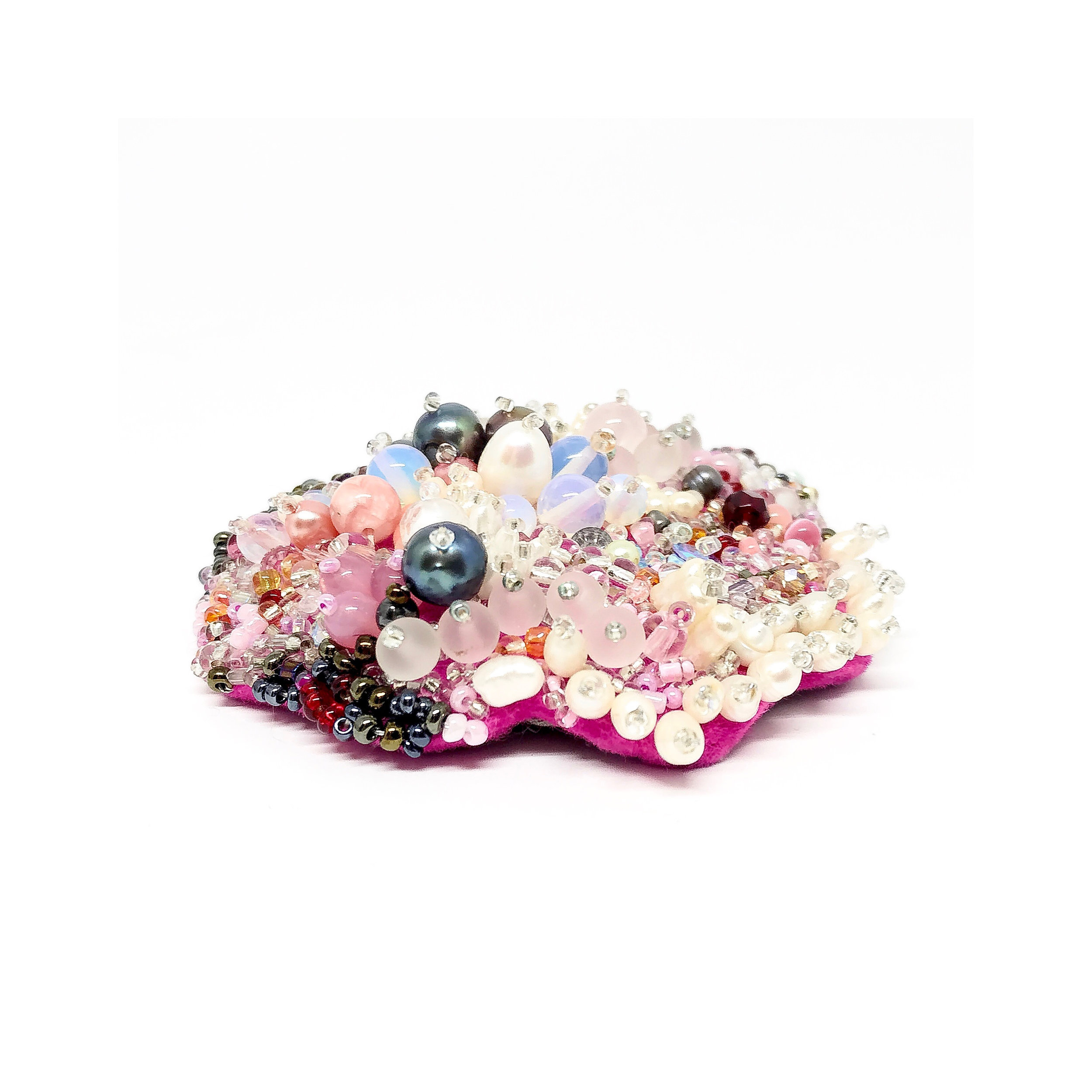 sold out
WEARABLE MINIATURE | BROOCH | PINK
Louise Meuwissen's Wearable Miniature | Brooch's are painterly sculptures to adorn the body. Distillations of Meuwissen's large-scale sculptural works, these palm sized pieces are made with re-purposed dress jewellery which has been collected, dissembled and hand embroidered into intricate abstract designs.

This piece in shades of pink, ivory, cream, silver, iridescent pale blue and charcoal features hand embroidered pearls, moonstone, coral, glass, swarovski crystal, hematite and plastic beads on felted Australian merino wool, backed with rayon/spandex and silver plated pin.

Measures approximately 12cm in length, 10cm in width and 3cm in depth

Each piece is a one-of-a-kind work of art that can not be replicated.
Please email Louise at louise.meuwissen@gmail.com for custom enquiries.

Each piece is unique and handmade with love by Louise Meuwissen in her home studio in Narrm Melbourne.

Care Instructions:
Store away from direct sunlight
Take care not to expose to make-up, sunscreen, moisturisers, toothpaste or sunscreen
Spot clean with luke-warm water and baby-soap, dry immediately with hair-dryer on cold setting